FLEET DRIVER TRAINING - OCCUPATIONAL ROAD RISK
Employers have a duty of care to ensure that their employees have safe working practices and conditions to minimise the risk of injury.
All reputable companies will have carried out risk assessments and formulated policies for the safety of employees in the work premises and when using equipment. However, many have not recognised, or managed, the risks associated with people who drive at work. It is estimated that up to a third of all road traffic collisions involves someone who is at work at the time. This may account for over 500 fatalities and 8000 serious injuries every year.
In addition to ensuring the health and safety of their employees whilst at work, employers are also required to ensure that others are not put at risk by work related driving activities. The onus is therefore on employers to manage occupational road risk.
Managing occupational road risk by introducing driver assessments/training and reducing blameworthy collisions has a number of advantages, namely:
1. Reduced days lost by employees due to injury
2. Greater vehicle availability, reduced insurance costs and reduced maintenance costs
3. Reduced administration on investigations, rescheduling of orders, and dealing with customers.
4. Reduced risk of litigation against the company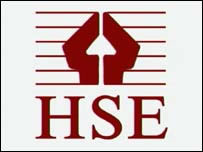 The Health & Safety Executive is now pro-active in being involved with police investigations into fatal collisions, involving people driving at work. The Corporate Manslaughter Act 2007 further specified the obligations of employers to ensure the risk to people who drive at work is minimised. Senior executives can now be prosecuted for corporate manslaughter if proper controls and policies are not in place.
"Drive to Arrive" can assist client companies to fulfil their obligations by offering solutions in respect of risk assessments, safe working policies, driver assessments and driver training. "Drive to Arrive" can offer a full package, or work in tandem with a company´s Health & Safety Officer, Transport Manager and in house trainers.
Defensive driving and Eco-driving courses are available to companies who employ people who drive cars, or vans, in the workplace. This type of training can result in a significant reduction in costs, as a result of reducing accidents and improving fuel consumption. Drive to Arrive can liaise with companies to deliver a package to suit company requirements.
For further information and discussion please contact us.