LEARNERS
ABOUT YOU
• Are you 17 or a bit older?
• Do you want more freedom?
• Do you want to increase your job prospects?
• Are you enthusiastic and looking forward to learning?
• Are you nervous about the thought of learning?
• Do you lack confidence?
• Do you have an illness, disability or learning difficulty?
• Do you have autism,
dyslexia
or
dyspraxia
and wonder if you will have difficulty learning to drive?
• Do you hold a licence from another country and need to take a UK test?
No matter what your age, ability or feelings, Drive to Arrive can help you achieve your goals.
Contact us to arrange a FREE, no obligation visit to find out more.
ABOUT DRIVE TO ARRIVE
• High grade instructor with regular standards check
• On the register of the Driving and Vehicle Standards Agency
• Checked by the Disclosure and Barring Service for criminal records
• Advanced driving qualification
• Qualification to teach fleet drivers
• Constantly keep skills up to date through further training
• Enthusiastic, enjoy training and take a pride in the business
• Patient, professional and friendly
• Female instructor
Current training vehicle is a Hyundai Kona 1.0 petrol (manual) recent model with dual controls and air conditioning.
METHODS OF TUITION
• Use a mix of coaching and instruction
• Everyone is different, learns in different ways and at different rates, so the tuition is tailored to you
• By going at your pace helps you build confidence
• Use a mixture of styles to suit all ages and abilities
• Trained to help people who may find difficulty with things like anxiety, test nerves, autism, dyslexia, dyspraxia etc.
• Teach you to drive safely - not to just pass a test. Remember our tagline "Safe driving - an investment for life"
• Cover the DVSA syllabus and introduce defensive driving techniques
• Lessons are delivered on a 1:1 basis
• Lessons are planned to suit individual availability and can start/finish at a different location
TEST PREPARATION
• Give advice on theory test preparation and can do theory lessons if required
• In the lead up to the practical test, a realistic mock test can be arranged
• Motorway lessons can now be conducted with an ADI in a dual controlled car and this is encouraged before test to improve skills and confidence
• We book the practical test after consultation with the client
• We guarantee the client will be ready for the agreed test, but the result will depend on the performance on the day
AFTER THE TEST
• You should feel confident and competent to drive alone
• Encourage clients to take further training by doing a motorway lesson or a Pass Plus course
• Prices are structured to give discounts on further training (terms & conditions apply)
SO WHAT NOW?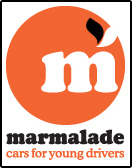 • Do you like what you have found out about Drive to Arrive?
• Do you want to know more?
• Are you not sure yet?
Drive to Arrive offer a
FREE, NO OBLIGATION VISIT
to enable you to meet the instructor, answer your questions and supply a personalised information pack. This gives you the opportunity to see if you like what you hear and, if you want to proceed, we can complete the paperwork before your first lesson. Parents of younger drivers also have the opportunity to meet and assess the suitability of the instructor.
Please
CONTACT US
to have a chat, arrange a free no obligation visit or to find out the latest prices.